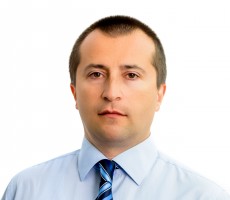 Adrian
Quality systems Senior Consultant

Adrian has over 20 years in quality, 10 as director of quality. His role was often crucial in the implementation and continuous improvement of quality management systems. As a responsible relationship with the customer quality issues, experience gained in the automotive industry, has learned him how to respond quickly and effectively problems, how important is the continuous improvement and especially not succeed without you form a reliable team. Adrian is the consultant that our customers rely on for training students as effective users of tools and quality standards (Core Tools, IATF 16949, ISO 9001, ISO 19011, VDA 6.5, VDA 6.3) but also to assist in the implementation of quality management systems or regaining control processes.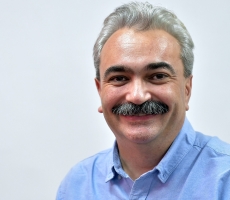 Florin
IT Senior Consultant

Florin is Microsoft Certified Trainer on Microsoft technologies and provides expertise in data analysis using Microsoft Excel and Power BI, with over 20 years experience in training activities, consultancy and training in information technology. From the feedbacks received from our courses, Florin is distinguished by its excellent communication skills and transmitting information to participants in courses.
Bogdan
Senior Consultant

Bogdan is our specialist in process optimization. His key competencies are based on successful experiences in companies mainly in the automotive industry, in positions of industrial engineer, production and maintenance director. The expertise in monitoring and improving the processes but also the enthusiasm with which Bogdan transmits the accumulated knowledge to the students represents the perfect complement for our team of senior consultants.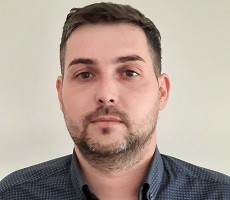 Tibor
Management Consultant

Tibor has over 17 years of experience, especially with multinational companies in the automotive industry. The ambition, the desire for knowledge and the desire to add "value", helped him to move relatively quickly through the hierarchical ladder, reaching positions such as production manager and Lean manager. The hands-on experience and human interaction recommend Tibor for training and consulting in the application of Lean tools, quality tools and Six Sigma.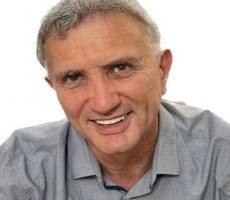 Livian
Management Senior Consultant

Livian has accumulated vast experience over more than 30 years in factories in various industries (FMCG, automotive, telecommunications or EMS). The expertise comes both from the management of key departments and from practical experience with Lean, statistical techniques or Six Sigma. Livian is passionate about optimizing processes and achieving quality and efficiency goals. He is the expert in consulting and training for optimizing operations and creating our organizational performance.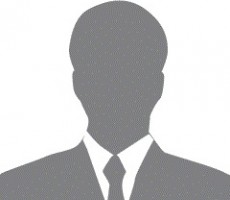 Raul
Management consultant

Our expert in Lean, Raul, working for over 14 years in the automotive industry and the "Lean environment." With over 10 years of engineering management and production processes, participated in several implementations of Lean production systems model. Experience in working with people of all levels is accompanied by a good knowledge of Lean tools and their application to generate results. Raul is involved in both the delivery of our courses and Lean projects to implement this concept of management in various organizations in a variety of industries.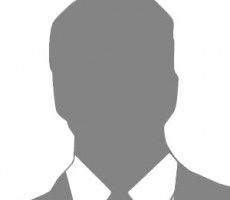 Claudiu
Management Consultant

Claudiu comes from the automotive industry with over 6 years of experience in the field of metrology. He worked with a multitude of measuring equipment, measuring programs as well as in the application of MSA. He has a passion for what he does and is a follower of constant effort and commitment to your goals.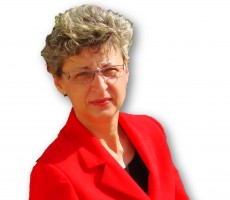 Alis
Management Consultant

Alis has more than 20 years of experience as a third-party consultant and auditor for quality management systems, environment, safety and health at work and social responsibility in the fields of electronics, automotive, chemistry, software and commerce. Whether it is about training or consulting, Alis shares with joy and professionalism, his knowledge about the fields of expertise.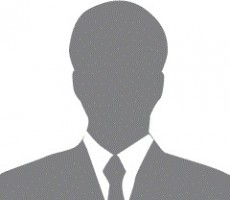 Christian
Consultant

Christian has primarily a special charisma and hence trainings are always followed its superlative reviews. He is also recommended by his expertise in quality - over 15 years experience at management level prevalence. Christian led the implementation of quality systems based on IATF 16949 automotive industry, act as auditor VDA 6.3 certified quality and ISO / TS 16949 and delivered numerous trainings. He is an experienced consultant for Core courses Tools, SPC, MSA, IATF 16949 as well as for the implementation and improvement of quality management systems based on ISO 9001 and IATF 16949.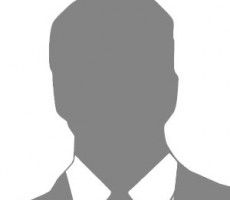 Horia
Management Consultant

Horia has a rich operational experience in Supply Chain, gained in over 25 years spent in multinational production companies (electronics, textiles, automotive, etc.). He held various positions within the supply chain, coordinating Warehouse, Sales Disposition, Production Planning, Material Disposition and Logistics Engineering teams. He delivers logistics training for Effective Flux and considers each one an opportunity to learn new things.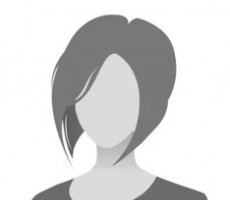 Daniela
Management Consultant

Daniela is strongly people-oriented, and the joy of working alongside and supporting them has materialized in a career in the field of human resources, a field in which she has been active for more than 10 years, mainly in the automotive industry. His expertise in human resource management and charismatic personality make the delivery of communication, leadership, time management or performance management courses in an engaging energy and with a pronounced practicality.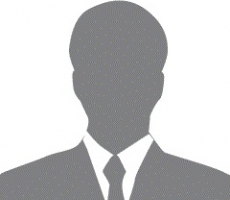 Ovidiu
Consultant

Ovidiu is our design expert. With more than 10 years experience, from which 8 in the auto industry in various projects, he has the advantage of a very good knowledge of specific technical design standards and their enforcement by using AutoCAD or CATIA. Desire to continuously improve his work is an asset that we recommend as a trainer for our technical drawing sessions and also other associated trainings.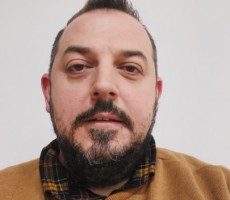 Alin
Management Consultant

Alin has over 15 years of experience in multinational companies both in the automotive industry and in the medical industry. Over the years, he held management positions in the field of quality and labor protection, having the implementation and auditing of the ISO9001, ISO14001, ISO45001, ISO13485 standards within the organizations. The pedagogical skills, training and instruction skills acquired over the years, as well as the trainer certifications he has, recommend him as a trainer and consultant in the fields mentioned above.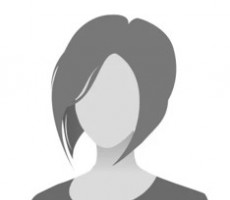 Kati
Management Consultant

The practical experience accumulated over the years in the management of quality systems, in the development of suppliers and in the related audits, recommends Kati as an effective trainer and consultant. Kati successfully delivers IATF 16949, CSR, Core Tools, Problem solving and other training sessions for the Effective Flux company.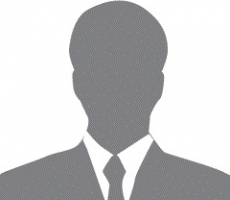 Flavius
Management consultant

Design, drawing and teaching courses (Technical Drawing, AutoCad, 3D Design) are among Flavius passions ​​. With over 16 years cumulative academic department in the automotive industry (design), Flavius ​​is the most competent person to deliver courses drawing. Experience in the use of CATIA software and in the design of automotive components, it is recommended that an expert in the field.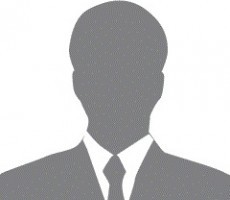 Catalin
Management Consultant

Catalin has over 16 years of experience in industrial logistics, mainly in the automotive field. He has held both operational and coordination positions in the Supply Chain area (Sales, Procurement, Production Planning, Transport Planning, Warehouse & Logistics Improvement) and on this basis he is involved at Effective Flux in related training and consultancy. Catalin is constantly oriented towards evolution through learning, experimentation, transmission and exchange of information.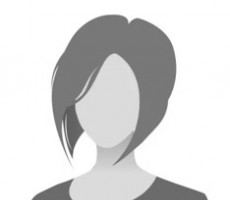 Daniela
HR Consultant

Daniela has been working for over 14 years in Human Resources teams, where she coordinated recruitment processes, professional development and evaluation, performance improvement, training and internal communication activities. She brings to the Effective Flux team practical experience, including in unforeseen situations, as well as the passion to develop herself and the participants in our projects.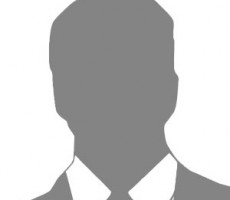 Adrian
Management Consultant

Adrian has over 13 years of professional experience in various fields of industrial activity, including the production of automotive components and furniture production. He participated both in implementation programs and in independent Lean workshops, having both executive and administrative roles. Among the Training delivered by Adrian, Lean, Core Tools and 8D are counted.
Calin
Consultant

Calin is one of our experts in Standardization and Ergonomics. His experience of over 15 years in process engineering and production, including 8 years in the automotive industry, is the basis for the success of the training delivered so far. Calin is meticulous and persistent (necessary qualities as an industrial engineer) and has a continuous desire to improve his knowledge.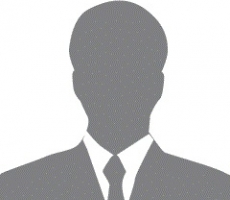 Liviu
Consultant

When it comes to quality and quality management systems, those over 12 years of management present Liviu as a true professional. Active participant in putting the legs or the development of quality management systems in companies in the automotive industry, Alan has gained important skills in working with people in the organization. He has been successfully involved in lean implementation, change management and crisis resolution due to quality problems. Frequent confrontation with the problems encountered and the daily application of the requirements of IATF 16949 in production processes, Liviu implement the trainings delivered (8D Problem Solving, FMEA, IATF 16949) not only theory but also practical examples of application in practice.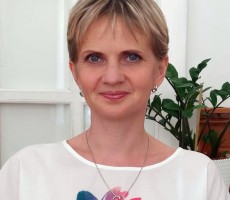 Melinda
Administrative assistant

With over 13 years of experience in Human Resources and a desire to always learn new things, Melinda is the person who "puts her shoulder" for the wheels of the mechanism to work.
Radmila
Sales Consultant

With over 5 years of experience in Key Account, Radmila is the person who always comes to the clients' aid and supports them in choosing decisions. The desire for continuous improvement, as well as the pleasure of working with other people, makes discussions much easier and intuitive.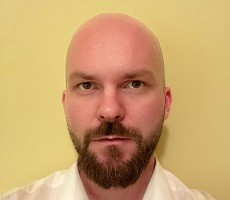 Adrian
Sales Consultant

With over 8 years of experience in Customer Relations, Adrian is one of the newest members of our sales team. Organized and meticulous, he perfected his communication skills, especially during the event organizer activity.
Sergiu
Sales Consultant

With over 5 years of experience on the labor market, Sergiu is one of the newest members of the team. He is responsible for preparing and dispatching materials, promoting the company's services and providing the location for the courses. He learned that beyond the efforts he puts into our company, the ultimate goal is for it to work and while we are not there, "to guard" the good deployment of things.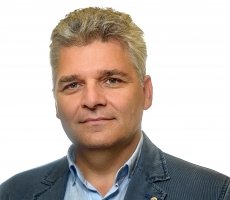 Cristi
Senior Consultant / General manager

Cristi was fortunate that his career path to go through almost all hierarchical levels between the operator and general manager. Meanwhile, the row was part of several departments: maintenance, process engineering, production, audit process / system improvement processes (Lean Six Sigma certified MBB) and management. Because a good knowledge of several instruments and especially their application (20 years Lean Six Sigma 9 years), Cristi has a very good overview of complementary tools of quality, lean, Six Sigma, and human interaction. Customer focus and results, passion for work well done, can be recognized both in its draft advice (improvement, lean implementation) and in the classroom (Quality, Lean, Six Sigma).