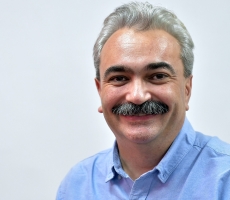 Florin
IT Consultant

Florin is Microsoft Certified Trainer on Microsoft technologies and provides expertise in data analysis using Microsoft Excel and Power BI, with over 15 years experience in training activities, consultancy and training in information technology. From the feedbacks received from our courses, Florin is distinguished by its excellent communication skills and transmitting information to participants in courses.
Vali
Project manager

Vali's arrival in the team expands our area of competence and logistics, thus compelling the current activities of improving the production processes. Vali has been working for over 12 years in the Supply Chain, of which 7 in management positions in companies in the automotive and food production sector. The expertise covers training and consultancy for optimizing warehouses, supply routes and shipping costs and equally utilizing MFG-Pro, SAP and Excel in the specific field.
George
Management consultant

George is our colleague with extensive experience in the industry - over 30 years. Exposure to, over time the activities of the departments of engineering processes, quality, manufacturing and Six Sigma, gives a broad perspective of the activities of a manufacturing company. With over seven years as a Six Sigma practitioner, both as project leader and lecturer, George is not only a very good knowledge of statistical tools and the application of Six Sigma improvement projects in process. George is involved in delivering courses statistical tools (SPC, MSA, DOE), Six Sigma Green Belt courses and improvement projects.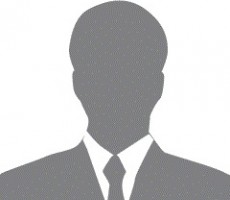 Raul
Management consultant

Our expert in Lean, Raul, working for over 14 years in the automotive industry and the "Lean environment." With over 10 years of engineering management and production processes, participated in several implementations of Lean production systems model. Experience in working with people of all levels is accompanied by a good knowledge of Lean tools and their application to generate results. Raul is involved in both the delivery of our courses and Lean projects to implement this concept of management in various organizations in a variety of industries.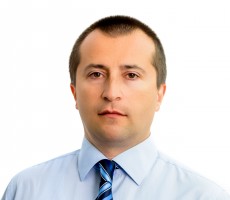 Adrian
Quality systems consultant

Adrian has over 17 years in quality, 10 as director of quality. His role was often crucial in the implementation and continuous improvement of quality management systems. As a responsible relationship with the customer quality issues, experience gained in the automotive industry, has learned him how to respond quickly and effectively problems, how important is the continuous improvement and especially not succeed without you form a reliable team. Adrian is the consultant that our customers rely on for training students as effective users of tools and quality standards (Core Tools, IATF 16949, ISO 9001, ISO 19011, VDA 6.5, VDA 6.3) but also to assist in the implementation of quality management systems or regaining control processes.
Levente
Quality systems consultant

With over 14 years in the automotive industry, Levi obtained a very good understanding of the processes in their complexity. His experience covers particular production systems Lean and Quality Management System based on ISO 9001 or IATF 16949. This combined perspective but also his passion for things well done, recommend training and consulting Lean and quality instruments such as 8D Problem Solving, APQP and PPAP.
Radu
Quality sistems consultant

Radu completes the Effective Flux team through his experience in selecting and analyzing the potential of suppliers in the automotive industry. The Process Auditor competencies, VDA 6.3, IATF 16949, Core Tools and problem solving techniques have enabled him to successfully participate in the implementation of supplier development programs in the automotive industry. John Maxwell's certification as a trainer & speaker brings with it a necessary component of the training - the transfer of knowledge to course participants, which is equally important in consulting projects. Based on experience and certifications, Radu covers the field of quality training (Core Tools, IATF 16949, ISO 19011, 8D Problem Solving, VDA 6.3, VDA 6.5, CSR's) and consulting projects such as implementation / improvement of the management system quality.
Costin
Quality systems consultant

With more than 14 years in automotive, driving positions for both Quality and Production, Costin gained an overall understanding of the correct and effective application of the standard, quality tools and improvement techniques in organizations. She is certified with Six Sigma Green Belt, IATF 16949, 14001 and has experience in the use of MINITAB and QDAS statistical software. Costin is involved in quality consultancy and training (IATF 16949, Core Tools) as well as Lean concept and process optimization.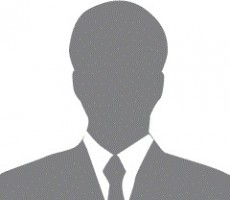 Christian
Consultant

Christian has primarily a special charisma and hence trainings are always followed its superlative reviews. He is also recommended by his expertise in quality - over 15 years experience at management level prevalence. Christian led the implementation of quality systems based on IATF 16949 automotive industry, act as auditor VDA 6.3 certified quality and ISO / TS 16949 and delivered numerous trainings. He is an experienced consultant for Core courses Tools, SPC, MSA, IATF 16949 as well as for the implementation and improvement of quality management systems based on ISO 9001 and IATF 16949.
Nichi
Consultant

With over 10 years of experience in Six Sigma, the Six Sigma Master Black Belt certification and the work of Six Sigma trainer and coach (from GB to Lean Master Black Belt) in one of the world's most reputed companies, highlight the contribution which brings it to the improvement of processes and the introduction of new products in manufacturing. In addition to improving production processes, R & D and innovation is the field in which Nichi has been active over 25 years (as in North American and European universities and corporations), with outstanding results - 13 panthentes (US, World, European ), over 300 engineers trained and certified in the Design For Six Sigma methodology, over 300 people trained and certified in the Six Sigma DMAIC-Lean methodology, of which 25 Black Belts / Lean Expert and 5 Lean Master / Master Black Belt, numerous projects in collaboration with reputed institutions worldwide. Nichi is one of our consultants and trainers for Six Sigma (Green Belt, Black Belt), Design for Six Sigma, Project Management, MINITAB and other related topics.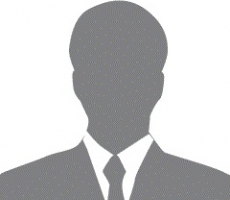 Ovidiu
Consultant

Ovidiu is our design expert. With more than 10 years experience, from which 8 in the auto industry in various projects, he has the advantage of a very good knowledge of specific technical design standards and their enforcement by using AutoCAD or CATIA. Desire to continuously improve his work is an asset that we recommend as a trainer for our technical drawing sessions and also other associated trainings.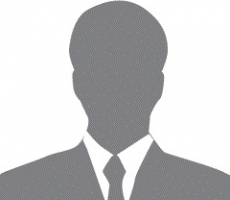 Flavius
Management consultant

Design, drawing and teaching courses (Technical Drawing, AutoCad, 3D Design) are among Flavius passions ​​. With over 16 years cumulative academic department in the automotive industry (design), Flavius ​​is the most competent person to deliver courses drawing. Experience in the use of CATIA software and in the design of automotive components, it is recommended that an expert in the field.
Constantin
Consultant

In over 20 years in maintenance, Constantin contributed significantly to the efficiency of production processes. Occupying more than half this period in management positions, Constantin, by monitoring and intervention for improving energy efficiency of equipment (OEE), increased Mean Time Between Failures (MTBF), reducing the average time to repair (MTTR). Using statistical tools acquired in training, including Six Sigma, allow a correct analysis of the effectiveness of preventive maintenance and taking appropriate measures. Along with the above and exposure and involvement in the production system Lean, provide expertise in training and consulting Lean (5S, TPM, OEE, etc.), Maintenance (General, Preventive) and statistical tools SPC, MSA, DOE.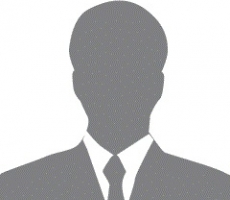 Liviu
Consultant

When it comes to quality and quality management systems, those over 12 years of management present Liviu as a true professional. Active participant in putting the legs or the development of quality management systems in companies in the automotive industry, Alan has gained important skills in working with people in the organization. He has been successfully involved in lean implementation, change management and crisis resolution due to quality problems. Frequent confrontation with the problems encountered and the daily application of the requirements of IATF 16949 in production processes, Liviu implement the trainings delivered (8D Problem Solving, FMEA, IATF 16949) not only theory but also practical examples of application in practice.
Alexandru
Quality systems consultant

With over 10 years of experience in the auto industry, Alex brings to our team a fresh and welcome style. Experience mainly including management, in quality and a better insight into production and engineering, allows him an overall understanding of quality tools and especially consulting approach to improve quality and processes in general. We are glad that he has joined our team, especially as it integrates well into our requirements to have passion of... quality work.
Vali
Consultant

With an experience of "only" 11 years in automotive, Vali comes with as many years of practice in software and Functional Safety (ISO / DIS 26262). Software development and testing skills, combined with excellent knowledge of FMEA, as more than four years in self management, are felt in the way to effective delivery of courses Functional Safety (ISO / DIS 26262).
Sergiu
Administrative Assistant

With over 5 years of experience on the labor market, Sergiu is one of the newest members of the team. He is responsible for preparing and dispatching materials, promoting the company's services and providing the location for the courses. He learned that beyond the efforts he puts into our company, the ultimate goal is for it to work and while we are not there, "to guard" the good deployment of things.
Mirel
Administrative clerk

Important member of our team, meticulous and thoughtful, Mirel is the colleague that we need for tasks that require attention, patience and maximum accountability. Thanks to Mirel, handouts are prepared properly and on time, contracts are respected and the team has all the necessary materials available.
Andrei
Customer Care Responsible

Andrew has over 8 years experience in the automotive industry, much as the instructor Lean principles and tools. Powers extend to the Six Sigma, Six Sigma GB being certified. Andrei is the key person in our organization, managing to organize and plan an effective and efficient training and our consulting projects. We rely on him in dealing with customers and optimize our business and the position of lecturer, the Lean tools.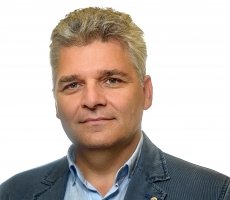 Cristi
Consultant / General manager

Cristi was fortunate that his career path to go through almost all hierarchical levels between the operator and general manager. Meanwhile, the row was part of several departments: maintenance, process engineering, production, audit process / system improvement processes (Lean Six Sigma certified MBB) and management. Because a good knowledge of several instruments and especially their application (20 years Lean Six Sigma 9 years), Cristi has a very good overview of complementary tools of quality, lean, Six Sigma, and human interaction. Customer focus and results, passion for work well done, can be recognized both in its draft advice (improvement, lean implementation) and in the classroom (Quality, Lean, Six Sigma).